Services for Alaskan Businesses
The Division of Vocational Rehabilitation helps Alaskan businesses hire and retain qualified employees.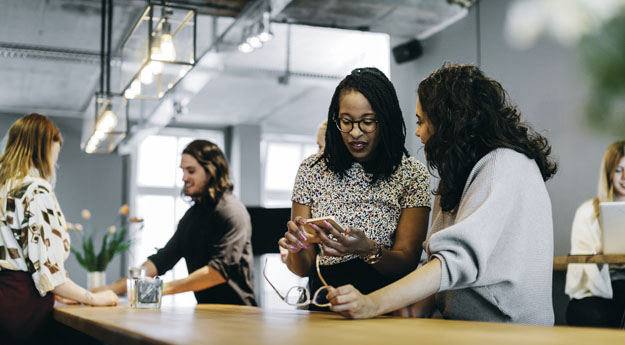 Recruit Qualified Applicants
Experienced managers know that resumes and interviews can't tell them everything they need to make a good hire. That's why they work with DVR.
Every job applicant we recommend has been thoroughly assessed to make sure they are qualified and will be a good fit for your business.
In some situations, you can actually observe a potential hire doing the work before you hire them.
We even visit your workplace to ensure we thoroughly understand your needs before we recommend an applicant.
We continue to provide support after you hire to ensure you are satisfied.
If you have future or regular hiring needs, we can develop a long term relationship and employment strategy for your company.
Training For Business Owners and their Employees
We offer different ways to help your employees work more effectively.
Reduce the cost of hiring a new employee.
Learn how you can save money on your taxes when you hire people with disabilities.
Enhance the productivity and your business image and better serve customers by becoming an inclusive workplace with disability awareness training.
ADA & Reasonable Accommodation Guidance: We can help you better understand ADA and what it means to your business.
Contact a Business Specialist to find out more.

Tools and Resources
Job Accommodation Network (JAN)
Free consulting services for all employers. Services include one-on-one consultation about all aspects of job accommodations, including the accommodation process, accommodation ideas, product vendors, referral to other resources, and ADA compliance assistance.
Partnership on Employment & Accessible Technology (PEAT)
PEAT is a multi-faceted initiative to foster collaboration and action around accessible technology in the workplace. PEAT offers a range of tools and resources to help employers improve the accessibility of the technology they offer employees.
Autism Speaks - Employer's Guide
This Employer's Guide gives information on hiring and retaining employees with Autism Spectrum Disorders (ASD)
Employers are becoming increasingly aware of the value of hiring adults with disabilities, including job candidates with Autism Spectrum Disorder (ASD). Autism Speaks provides general information about autism as a service to the community, and resources that can help employers determine the right jobs for individuals with ASD.
Community Events